Category Archives:
Product Reviews
Happy Bunny Club is a monthly subscription box service that is delivered right to your door! They offer their customers multiple subscription options including the opportunity to purchase monthly, 3 month and 6 month plans with discounts for signing up for multiple months. HBC ships worldwide with the exception of Australia and Singapore. Shipping is automatically added at checkout.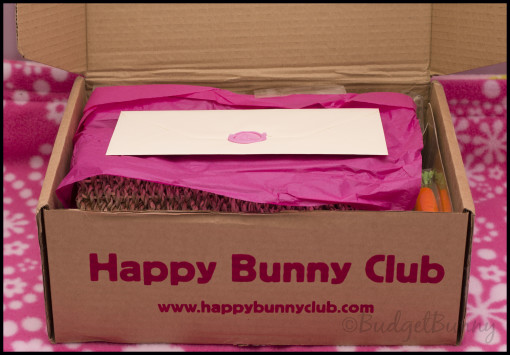 Happy Bunny Club guarantees there are at least 6 or 7 toys/treats in each box with a new selection every month. It is HBC's mission to only provide their customers with products that have been well researched and are free of dairy, eggs, seeds and corn. They state that nearly half of the products sold in most pet shops are actually harmful to rabbits. They aim to provide great service, fantastic products and to improve the lives of domestic rabbits through education, communication and support as rabbits are intelligent animals requiring space, exercise, companionship and stimulation to lead a happy life. They hope to accomplish this through social media and a blog that is still in development. While Happy Bunny Club was designed with rabbits in mind, the products within are also suitable for guinea pigs!
Each Happy Bunny Club box is safe to nibble and stuffed with fresh hay, with their company name and website printed on the front of each box. Inside each box is some tissue, the products themselves and an envelope affixed with a wax seal. It is obvious that each box has been packed with care. The tissue and sealed envelope are final touches demonstrating Happy Bunny Club's pride in their product and dedication to their brand.
Within the sealed envelope is a letter detailing the latest HBC news, including which charity they are currently supporting, as well as a detailed ingredients list so you know exactly what your pet will be eating and playing with.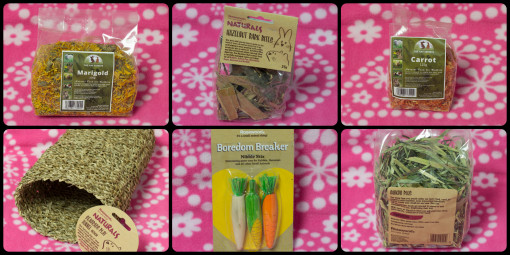 In this particular box I received a Rosewood Naturals Seagrass Play Tunnel (M), Rosewood Naturals Hazelnut Bark Bites, Rosewood Naturals Ginkgo Plus, The Hay Experts Carrot, The Hay Experts Marigold and Rosewood Boredom Breaker Nibble Sticks. Upon opening, it was clearly evident that each of these items were natural, healthy and composed of high quality ingredients. Many of this particular month's products were forage mixes, while the others were made of non-toxic, fully edible materials free from chemical dyes, glues, staples and synthetic fibres.
Not only was I impressed with the products I received but so were the small furries!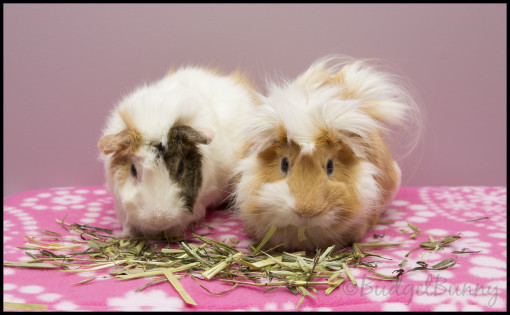 I gave multiple items to our four rabbits and two guinea pigs to test out. To my delight, they enjoyed everything! Our rabbit Sebastian was stealing items out of the box before I had the chance to open the packages. He then proceeded to hop in the box and nibble the hay inside!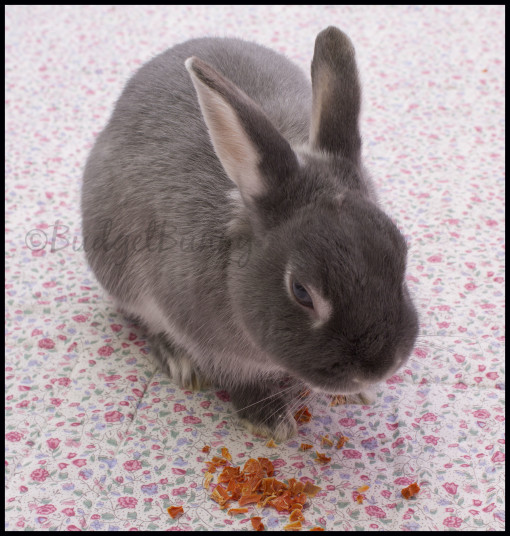 Everyone went nuts for the dried carrot pieces, the guinea pigs loved running through the seagrass tunnel, nibbling along the way and the forage mixes were a tasty treat alongside their unlimited hay.
The rabbits also loved tossing the wooden toys and sampling the pet safe wood.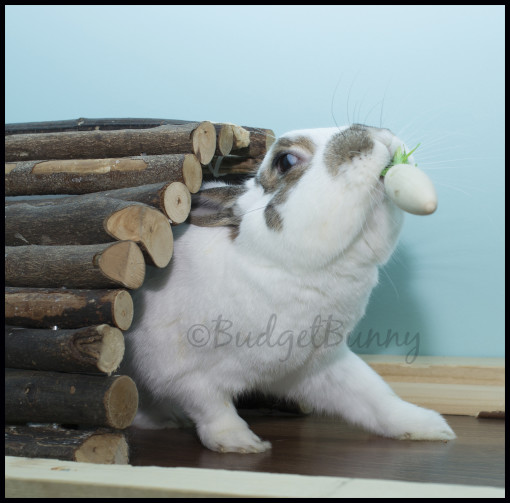 Pros:
The Happy Bunny Club box can be ordered easily on their website and delivered right to your door.
Their packaging, packing and presentation shows the pride they have in their product.
They advocate proper rabbit welfare through their social media.
Every month's box is guaranteed to have at least 6 or 7 toys/treats.
Each month they choose a different charity to support through raising awareness, donating products and financial support.
They assure their customers that the products they include are of the highest quality and that all toys/treats are free of dairy, eggs, seeds and corn. This can easily be verified by the ingredients list they include within the package.
HBC offers three different choices for ordering – monthly, 3 month and 6 month options.
HBC ships worldwide with flat rates listed by location.
Cons:
Unfortunately outside of the UK, ordering this product can be costly due to the shipping fees involved.
If you are not the type of person who likes surprises or have picky animals, this box may not be for you.
Final Thoughts:
Overall I was thrilled with our Happy Bunny Club box! The items within were natural, healthy and safe for my rabbits and guinea pigs. This was a refreshing change from the limited products I find in stores packed full of sugars, additives, corn, seeds and dairy! I fully appreciated the packaging and branding HBC used and even though our box was shipped overseas, it was packed well and arrived without damage. I am happy to support a company who is clearly dedicated to providing our pets with such healthy alternatives and goes in depth to research every item they send to their customers. It is also lovely to come across a company so dedicated to proper rabbit education, health and welfare. This product is definitely something I would highly recommend and hope to order in the future.
Don't forget to check out our Happy Bunny Club Unboxing & Review video on our YouTube channel BudgetBunny.
You can 'Like' Happy Bunny Club's Facebook page here.
And visit the Happy Bunny Club website here
Thank you so much to Happy Bunny Club for sending us this product to review!
Rating 5/5
Posted in
Product Reviews

1 Comment