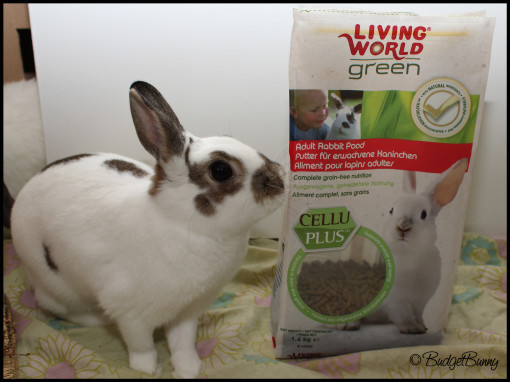 Living World Green is a new line by Hagen that has recently launched in Canada. LWG products claim to bring your small pet closer to nature with their wholesome food, treats, habitats and toys while also being eco-friendly. Their foods are packaged in re-sealable bags made of recycled materials and have a natural and fresh look to them.
The Living World Green Adult Rabbit Food boasts superior nutrition with no added sugar, gluten or preservatives while also being 100% grain-free and made in Canada. Their pellets contain CelluPlus which is exclusive to the new Living World Green Line. Hagen says this is a unique cellulose formula that aids in digestion and contributes to your pets overall well-being.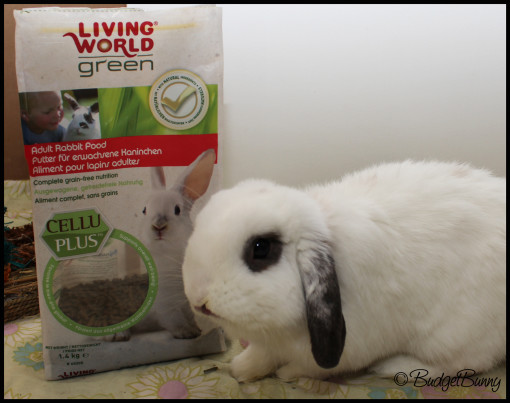 The LWG rabbit food also contains a rich blend of freshly harvested timothy hays and grasses, features an abrasive texture which promotes healthy tooth development and provides a well-balanced diet for your rabbit by providing him/her with all of the necessary proteins, fibre, vitamins and minerals they need to stay healthy and happy.
A decent adult rabbit food should have a fibre content that is greater than 18%, a fat content that is no more than 5% and a protein content that doesn't exceed 15%. Not only does this product meet these requirements but it is also composed of minimal ingredients that make up these values. This means that unlike many other brands of food available, the Living World Green Adult Rabbit Food is not heavily reliant on fillers.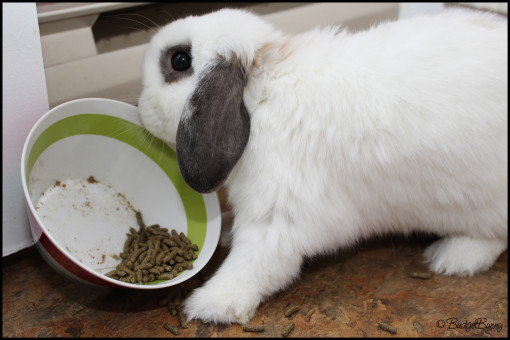 As Ollie has an extremely sensitive stomach, I was quite excited to give the new Living World Green Adult Rabbit Food a try. In October I slowly began weaning Willow and Ollie on to these pellets. They took to the food eagerly and seemed to enjoy the texture and flavour of them. Most impressively though is that Ollie has not experienced any stomach upsets since we switched to the LWG food. He has since put on some much needed weight and become more active, even doing the occasional binky! This was something I rarely saw him do prior to switching to the LWG pellets and I believe it's because he feels better. Both Ollie and Willow's coats have become thicker, shinier and softer. I have since switched Rocky and Honey to the new LWG food who also enjoy the flavour of these pellets and have been content on this brand.
Pros:
Great for all adult rabbits, even those with the most sensitive of stomachs
100% grain-free, pelleted formula
Meets all nutritional requirements
My rabbit's weights have been easily maintained on this food and I have actually found I can feed a little less on a daily basis, while still having their weight stay the same, allowing the bag to last longer
The bag is eco-friendly and resealable with an airtight seal
No added sugar, gluten or preservatives
All four of our rabbits enjoy the taste of these pellets
Coats have become thicker, shinier and softer
Cons:
The retail price of this food is a little high when compared to other Canadian brands such as Martin Mills. That being said, for me the noticeable health benefits of this food far outweigh any cost concerns.
Please remember when changing your pet's diet to do so gradually.
You can 'Like' Hagen Small Pet Care's Facebook page here.
And visit the Living World Green website here.
Thank you so much to Hagen Small Pet Care for sending us this product to review!
Look forward to more reviews of the new Living World Green products by Hagen in upcoming weeks!
Rating 5/5