Category Archives:
Bunday Sunday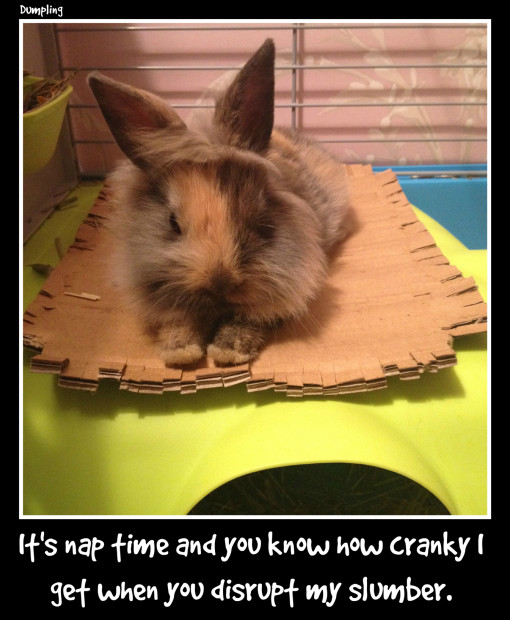 Submitted By: Chloe
This darling 1 1/2 year old is Dumpling! Dumpling loves playing with her giant jingle ball, cuddling, giving nose rubs and licking her Mama's nose! She puts up a fuss during nail clipping and sulks when Chloe leaves for work every day! Sounds like your typical Diva! 😉
Thanks Chloe!
For more sweet rabbit photos check us out on Facebook!
Want your rabbit to be Bunday Sunday's featured Bun?  E-mail your pics to info@budgetbunny.ca!
Please read our disclaimer under Submissions before sending us your photos!
Posted in
Bunday Sunday

Leave a comment