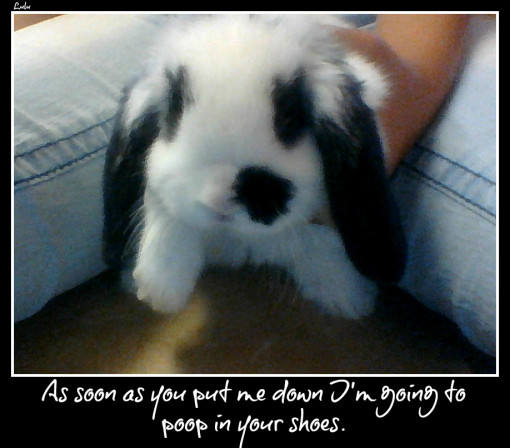 Submitted By: BellsBunnies
This little black and white speckled girl is Lulu! An adorable lop who loves cuddles, foot massages and is always waiting at her cage door, ready for her next adventure!
Thanks BellsBunnie!
For more sweet rabbit photos check us out on Facebook!
Want your rabbit to be Bunday Sunday's featured Bun?  E-mail your pics to info@budgetbunny.ca!
Please read our disclaimer under Submissions before sending us your photos!