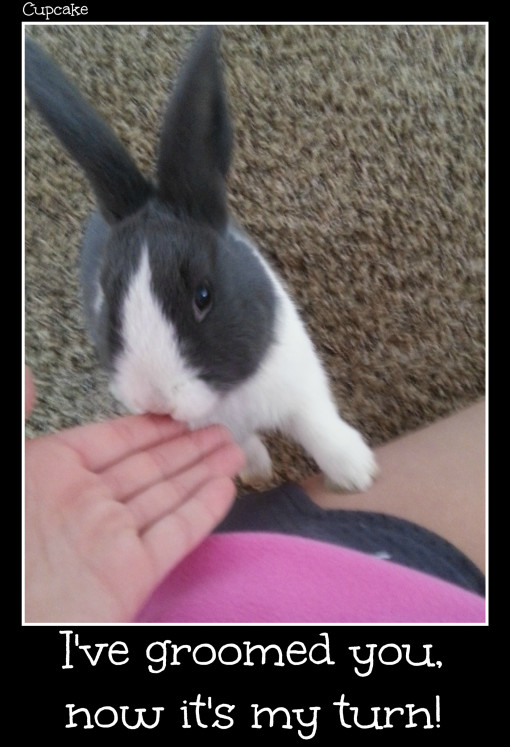 Submitted By: Hallie
This cute Dutch rabbit is Cupcake! Cupcake was a little timid at first but with some coaxing and his favourite treats he has really come out of his shell! Cupcake has a lot of spunk and loves bedtime snuggles and kisses! Hallie says their bond is very strong and she is incredibly lucky to have Cupcake in her life!
Thanks Hallie!
For more sweet rabbit photos check us out on Facebook!
Want your rabbit to be Bunday Sunday's featured Bun?  E-mail your pics to info@budgetbunny.ca!
Please read our disclaimer under Submissions before sending us your photos!