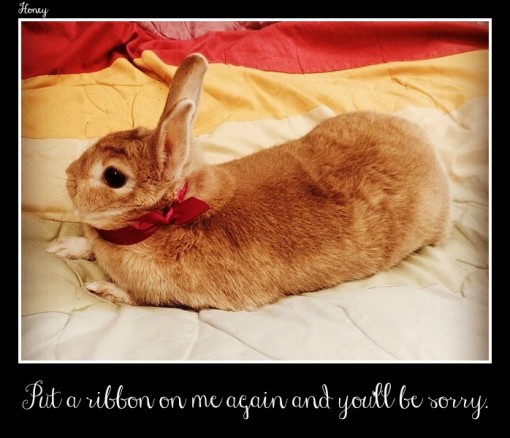 Submitted By: Coral
This 6 year old cutie is Honey! Honey rules the house but gives in to back and head rubs. She loves play time where she will run around for hours but is also incredibly sweet and if you give her a treat she will be your best friend. Her favourite game is hide and chase where Coral will look for her, find her and then Honey will proceed to chase her around!
Thanks Coral!
For more sweet rabbit photos check us out on Facebook!
Want your rabbit to be Bunday Sunday's featured Bun?  E-mail your pics to info@budgetbunny.ca!
Please read our disclaimer under Submissions before sending us your photos!