The Ware Critter Chew Garden is made out of wood, sisal and pet safe food colouring. This toy is designed with your pet's natural instinct to chew in mind. The base has been created to resemble a garden and comes with three removable sisal vegetables. The back also features an attachment so you can bolt it into place on your pet's cage.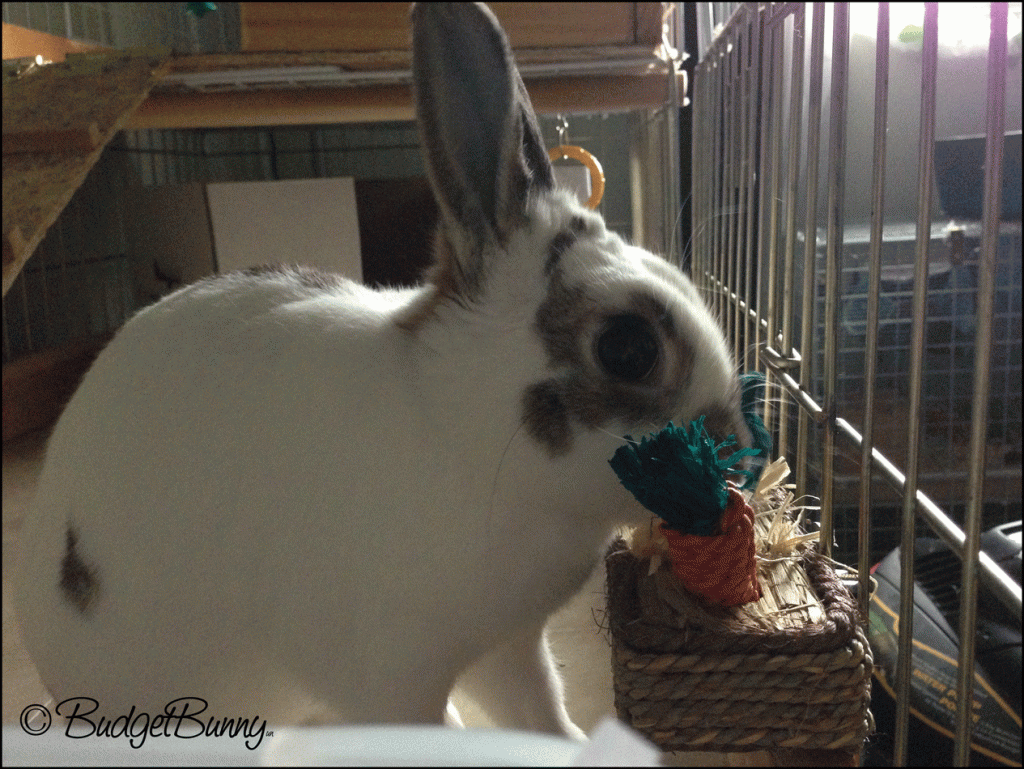 The rabbits loved to nibble on the carrot tops and sisal base. I also found it quite entertaining to watch them try to pull the carrots from the patch! You could also hide a favourite treat under the vegetables to encourage natural foraging behaviours. I loved the look of this toy, it added colour to the cage and was overall pretty adorable!
PROS:
Is suitable for a variety of small pets such as guinea pigs, hamsters and rats

Provides a safe surface to chew while also preventing boredom
Encourages play and natural foraging behaviours
This toy attached to the cage so it doesn't take up any floor space and cannot be moved around by your pet
The look of this toy is cute, colourful and appealing
CONS:
Once the toy vegetables have been chewed this toy seemed rather useless. Refills for the veggie patch would be a great idea if they don't already exist. I tried searching for these but did not find anything in store or online.

The inside of the vegetables seemed to be paper wrapped thickly in clear tape which does not seem safe for your pet to ingest. I would highly recommend if you purchase this toy to remove the chews once your pet has destroyed the outer layer.
Rating 4/5