Category Archives:
Product Reviews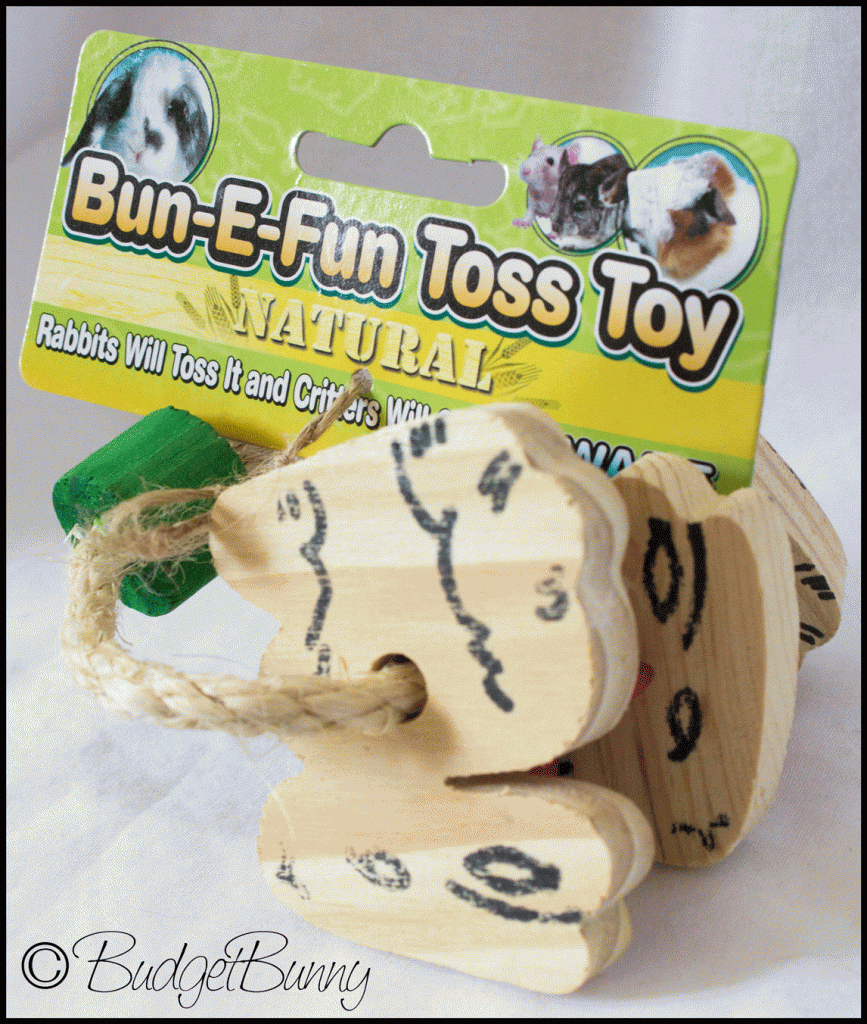 The Ware Bun-E-FunToss Toy is a rabbit shaped, all natural wood chew and toss toy.  Made from pine, sisal and USDA approved food colouring, your rabbit will love to fling this toy around during playtime or give it a good chew when it's instincts to nibble kick in.
As you can see the Bun-E-Fun Toss Toy doesn't stand a chance to big chewers like Honey who had this ripped apart and the wooden pieces half gone within a week!
Pros:
Wood based chew keeps those teeth worn down!
Encourages play and aids as a boredom breaker.
Cons:
Due to the large size of the sisal ring I would only use with other small pets (such as guinea pigs) during supervised play time as the ring could get stuck around a smaller animal's head.
The sisal rope is easy for bunny to chew through, once that happens the wooden pieces aren't held together by anything
Rating 3.5/5
Posted in
Product Reviews

Leave a comment