Four months ago Honey, Mr. Bb and I travelled to the Toronto Humane Society for a bunny date! There were a few handsome males that peaked Honey's interest while she browsed the online ads but none more-so than an adorable 3 year old Silver Marten Rex named Cupcake. Honey waited (im)patiently while we spoke with one of the Special Species staff about her potential suitors.
When we heard little Cupcake's story we were immediately in love! Adjacent pens were set up, Honey was placed in one and Cupcake in the other. The session went really well with neither displaying signs of aggression. Honey even flirted a little by flopping against the cage bars and having a bath! So we signed the paperwork and headed home with an extra little fuzzball in tow!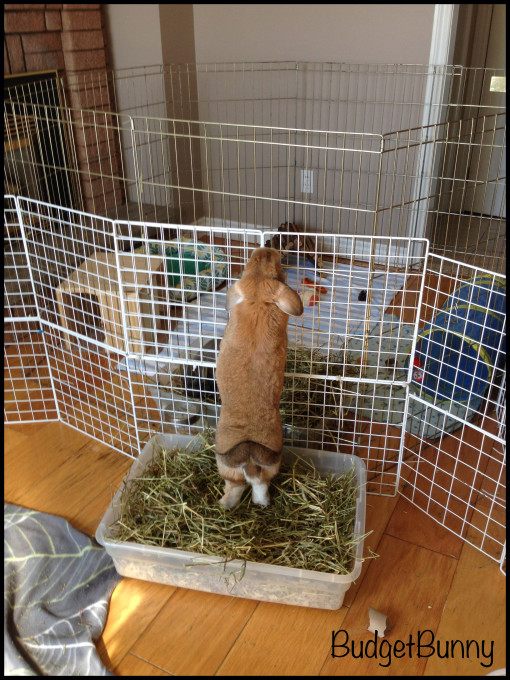 From there we renamed Cupcake to Sebastian and Honey and Sebby began their courtship. For the first few weeks they got used to one another in adjacent pens. Honey was incredibly curious about her new friend and spent a lot of time at the cage bars. Sebastian was getting used to the sights and smells of his new surroundings and didn't seem too interested in what Honey would do.
Their first official date took place in the tub and it wasn't long before they had moved on to snuggling and even some grooming! From there they advanced to a small area in the kitchen. It took them a few months to learn to trust one another, but that's what dating is all about!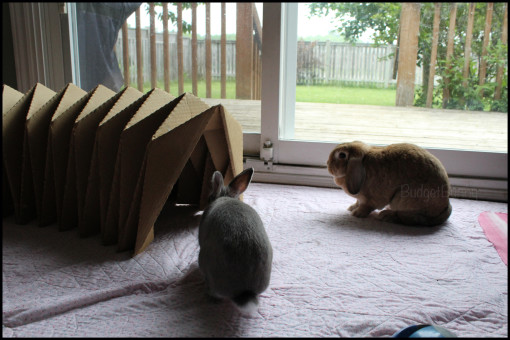 Finally a few months after that first meet and greet, the fighting had stopped and the humping was settling down. Floor time no longer needed to be supervised and both seemed overly smitten with each other. It was time for their first sleepover!
I set up a large pen within earshot of our bedroom with lots of space and places for them to hide so each had ample space to get away from the other if needed. Mr. Bb hooked up a security camera so I could check on them throughout the night through an app on my phone. That way I didn't have to disturb them if it wasn't needed and could still hear them if any scuffling or fighting happened. I woke the next morning and ran to their pen to catch them snuggling!
The sleepover was a success!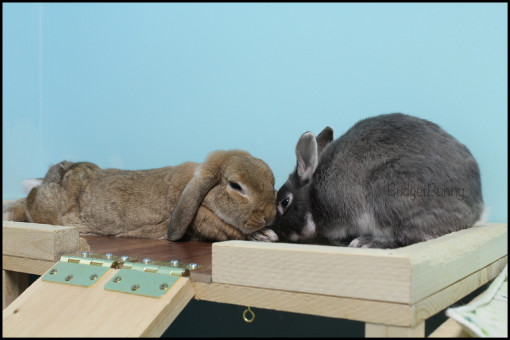 And so a few weeks ago, it finally became official! Honey and Sebastian are now in marital bliss and living together in the Pet Room! We couldn't be more ecstatic and it warms my heart to see two bunnies who deserve a life of love and happiness doing just that!