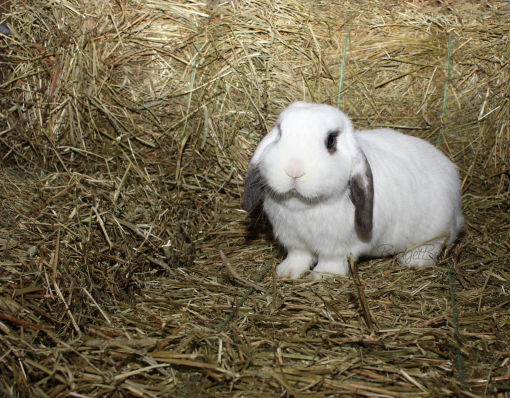 A few weeks ago, Mom and Dad braved a snowstorm to pick up 6 bales of farm fresh timothy hay from Bales4Bunnies! Hay is the most important part of our diet you know and should always be available in unlimited amounts!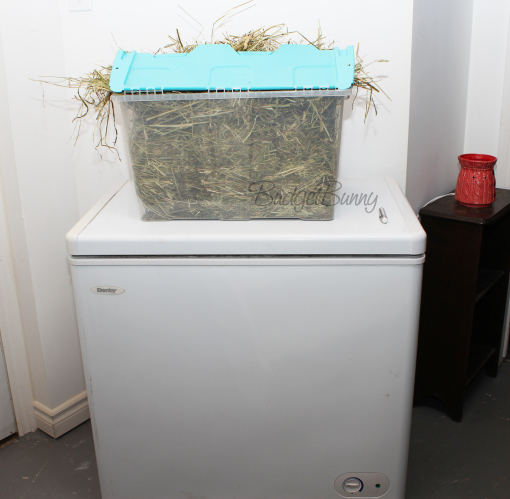 When Mom and Dad got home they set to work dividing the hay in to storage containers and sacks. Now it's taking over our house! There's hay here…
…and here….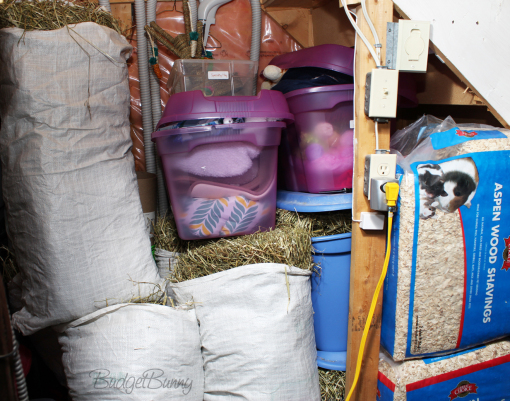 …and lots under here! There are even five more bins tucked under there full of the good stuff! I think we'll be set for a while!