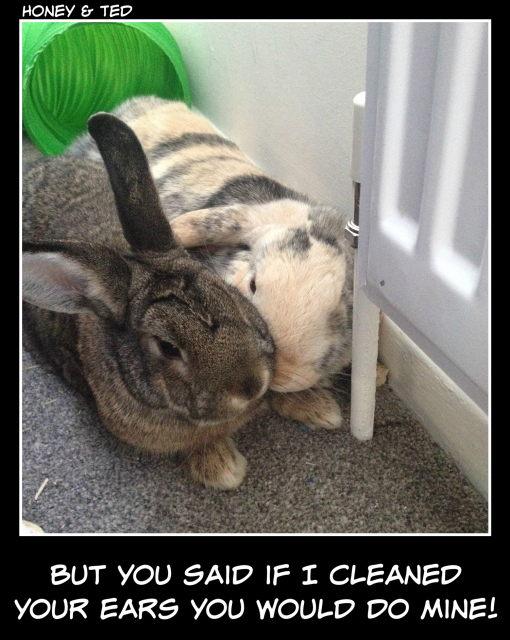 Submitted By: Laura
This adorable duo is Honey & Ted! Honey is the Harlequin coloured rabbit and Ted is the dark brown bunny! Both are just shy of their second birthdays! Honey was in search of a friend and when Laura brought home Ted from a local rescue he and Honey immediately hit it off! These two love to binky around the living room together and snuggle during their down time!
You can also find Honey and Ted on Instagram at http://instagram.com/honeyandted
Thanks Laura!
For more sweet rabbit photos check us out on Facebook!
Want your rabbit to be Bunday Sunday's featured Bun?  E-mail your pics to info@budgetbunny.ca!
Please read our disclaimer under Submissions before sending us your photos!