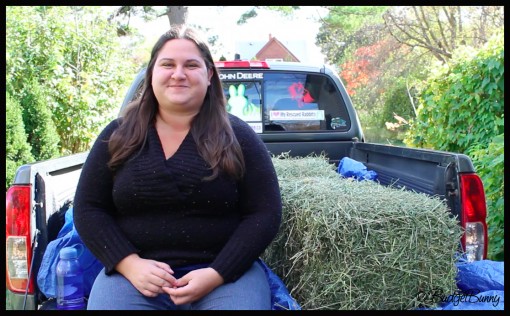 It was such a beautiful Autumn day on Sunday and we were getting quite low on hay so Hubby and I arranged to meet up with the bunderful Robyn of Bales4Bunnies! Robyn is always so welcoming! We had a great visit with her and she let us hang out with the rabbits for a bit before continuing on our way.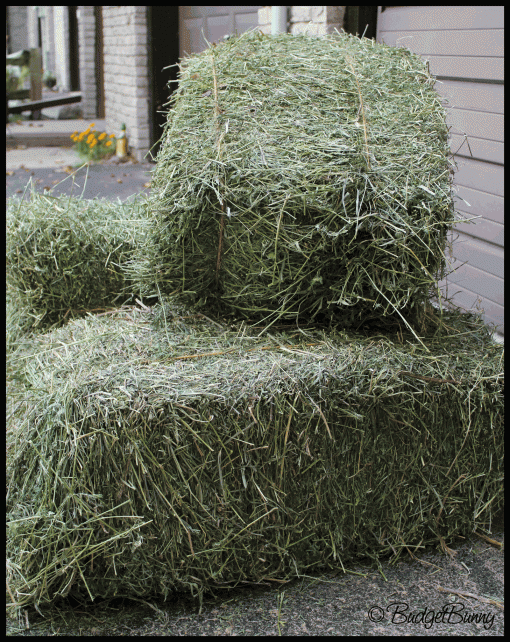 This time around we picked up four bales of hay which should last us around five months with our six hay nomming pets. The bales were a lovely green colour and smelled so sweet and delicious it made me even want to nibble on some! Robyn's hay never disappoints and our pets can't seem to get enough!
If you're in the Peterborough area, you should check out their website:
http://bales4bunnies.webs.com/bales4bunnies-products
My bunnies love their hay and you can't beat the price!