Category Archives:
Welcome!
Wow did 2014 ever fly by! It was an incredibly busy one that brought many new and exciting changes for us!
The beginning of 2014 began as any other. While Mom, Dad and fellow Canadians braved snowstorm after snowstorm, us bunnies spent our days cozy and warm binkying around the house.
When that got too exhausting, we retreated to our condos and snuggled in to our warm and fuzzy beds!
But then Dad made a big decision! He decided it was time we found a home better suited for us and Mom agreed! They began working around the clock to fix up our house and get it ready to sell! The first of many big changes came when Mom and Dad disassembled our condos and we were moved in to large pens. Mom said it was so that she could easily pack us up when we had a showing at the house.
And then the fun began! We spent a few days at Auntie and Uncles and a few more at Grandma's. We didn't mind much and enjoyed the change of scenery! The weather was even pretty nice and we got to enjoy a few of those days outdoors with Mom by our side and in the safety of our pens!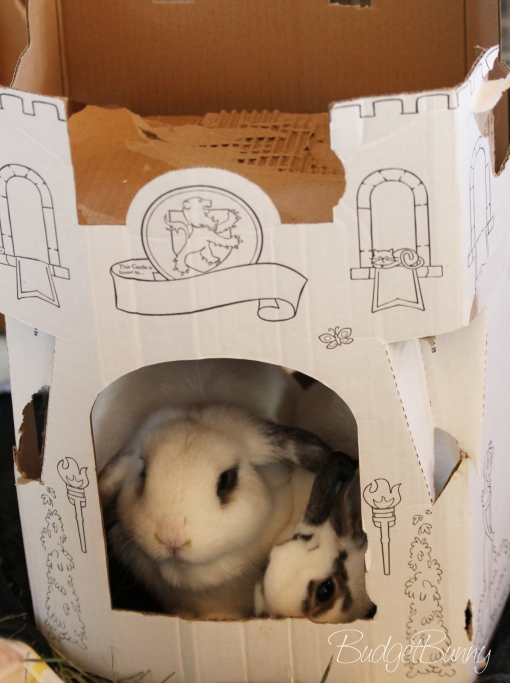 Mom and Dad did a great job on the house and sold quickly! They fell in love with a new home even faster but unfortunately their dates didn't line up and we were going to have a month in between for our new house. Mom promised us it would all be worth it in the end!
We spent a month in the country with Mom, and Dad came to visit on weekends. We had lots of space to play in the big pens that Mom and Dad set up! Although it was new territory we settled in quickly and often did binkies and laps around our pens! Then it was finally time to move in to our new home!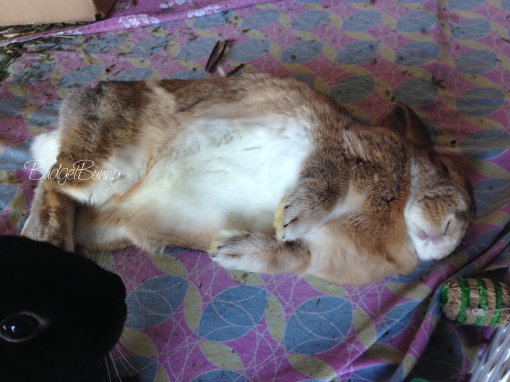 But our story doesn't end there! While we waited in a temporary room, Dad and Grandpa set to work building us a special room of our very own!
Since we don't all get along, they divided one of the bedrooms in half so that we each had our own living area with lots of floor space and things to keep us busy!
We have been in our new house for six months and although it was a crazy year, we have all settled in well and love our new home!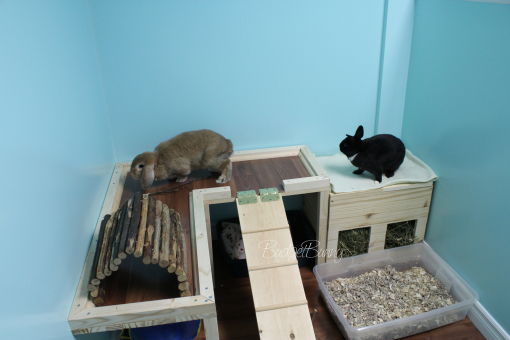 Hoppy New Year!
– The Bb Buns
Posted in
Welcome!

Leave a comment