A few months ago, we told Mom and Dad that we were fed up with our play area! It was always the same boring stuff day after day – tunnels, toys, hidey houses….doesn't that sound dull to you?! Dad told us we were spoiled but we disagreed! How can we be spoiled if we're bored?
So Mom came up with an idea. She's always coming up with great ideas but she needs Dad to make them a reality. This means that sometimes we have to wait a while because Dad is a very very busy guy.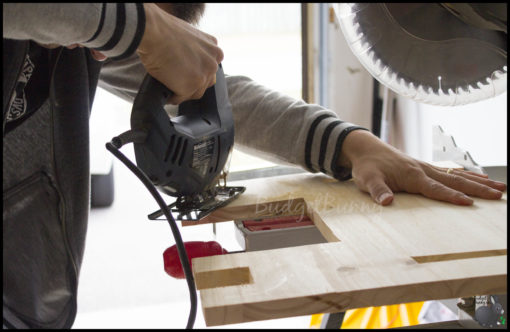 Dad got to planning and a few days later he built us this sweet castle!
Each end has an entrance and exit so we can hide if we're feeling nervous.
And the 'roof' is lots of fun to hop up on and have a nap.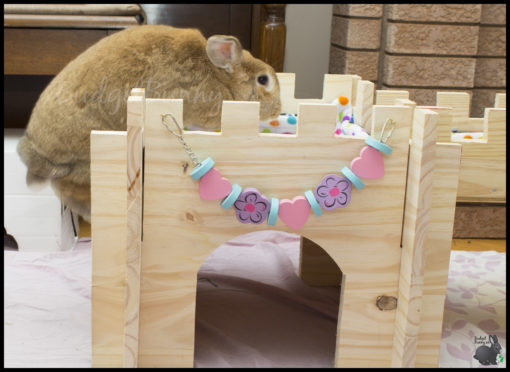 Both ends are connected by a bridge so we can run from one end to the other.
Of course it's also the perfect spot to stretch out on and have a snuggle!
Mom hung some wooden garland off the front. It's great to chew and chin! Mom also made us some cozy liners – like the ones she sells in her shop – for the top of it so it's extra comfy to chill out on.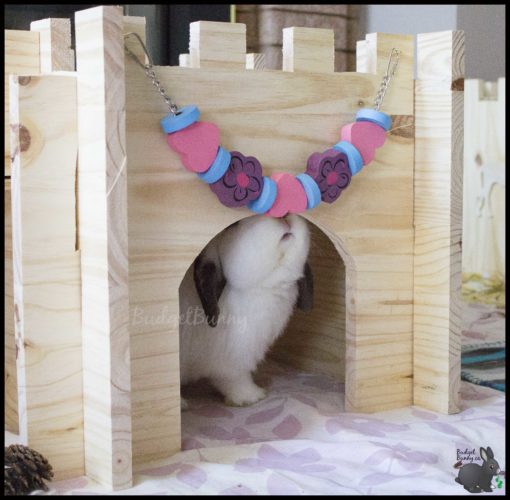 But that's not all! Dad also made us a floor time hay box and another little hidey house to run in and out of.
I guess you could say Dad came through for us after all. He said he's done building stuff for us for a while.
Mom said 'We'll see.'