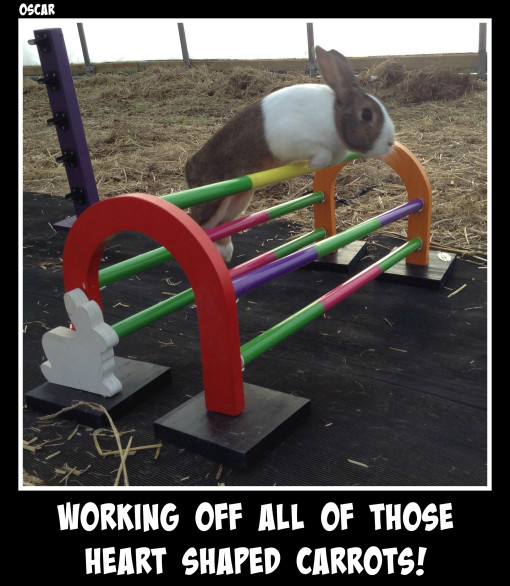 Submitted By: Abby
This 3 year old rescue Dutch rabbit is Oscar! Oscar lives with 4 year old companion Lop Tia, who is also a rescue. Oscar is incredibly athletic and is a member of Rabbit Jumping UK! He loves to jump and has equalled the British high jump record of 70cm!
You can find Oscar on Twitter @onlywayisoscar and YouTube Abbybunniespiggies!
Thanks Abby!
For more sweet rabbit photos check us out on Facebook!
Want your rabbit to be Bunday Sunday's featured Bun?  E-mail your pics to info@budgetbunny.ca!
Please read our disclaimer under Submissions before sending us your photos!