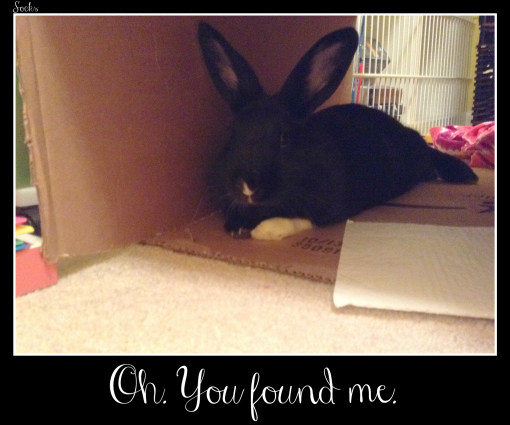 Submitted By: Victoria
Meet Socks! An adorable bunny who got her name because of her one white paw! Socks can be shy around people she doesn't know but loves to binky and is incredibly spoiled! She can also be a bit of a trouble maker and loves getting her way! This is Socks favourite way to lounge – completely spread out and super relaxed!
Thanks Victoria!
For more sweet rabbit photos check us out on Facebook!
Want your rabbit to be Bunday Sunday's featured Bun?  E-mail your pics to info@budgetbunny.ca!
Please read our disclaimer under Submissions before sending us your photos!