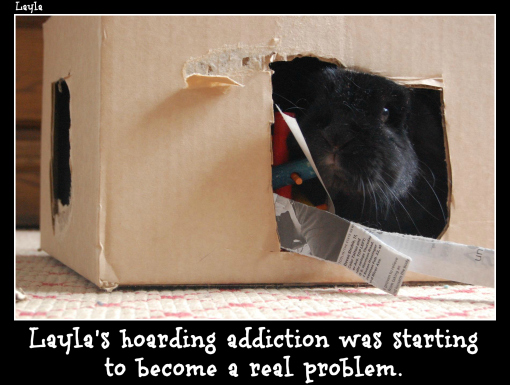 Submitted By: Chelsea
Meet Layla, an adorable 4 year old Holland Lop. Chelsea adopted Layla who is now a spoiled little diva! She loves food, cuddles and of course getting her way! If she's not happy with something you're doing she will let you know!
You can also find Layla on her own blog https://envirobunny.wordpress.com/ where owner Chelsea takes an environmentally friendly edge to rabbit care!
Thanks Chelsea!
For more sweet rabbit photos check us out on Facebook!
Want your rabbit to be Bunday Sunday's featured Bun?  E-mail your pics to info@budgetbunny.ca!
Please read our disclaimer under Submissions before sending us your photos!