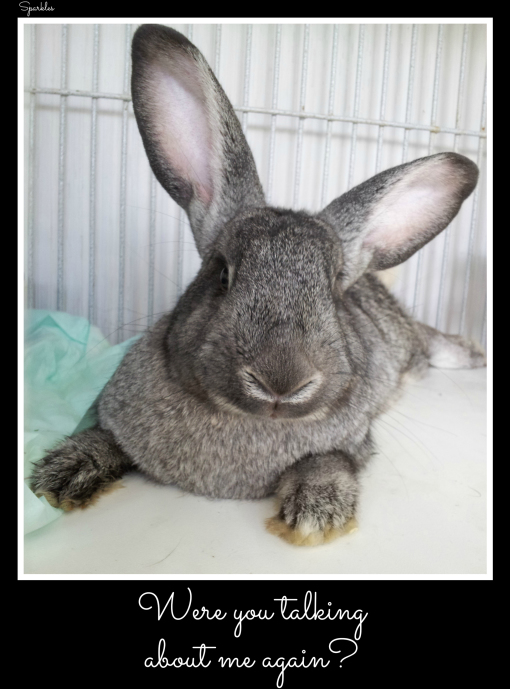 Submitted By: Miss Bunny Queen
This sweetheart is Sparkles, a darling Flemish Giant who at the time of this submission was currently being fostered in the Florida area and waiting for her forever home. Sparkles is a one year old rabbit who enjoys cuddles but has a feisty and entertaining personality and isn't happy until she gets her way! She has been named Sparkles because her coat is so soft and shiny it literally sparkles in the sunlight! We hope that Sparkles has found the loving, forever home she deserves since her photo was submitted to us!
Thanks Miss Bunny Queen!
For more sweet rabbit photos check us out on Facebook!
Want your rabbit to be Bunday Sunday's featured Bun?  E-mail your pics to info@budgetbunny.ca!
Please read our disclaimer under Submissions before sending us your photos!