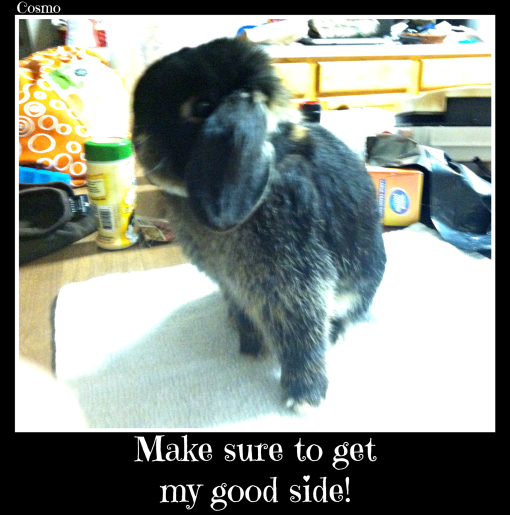 Submitted By: Kati
Meet Cosmo, a 1 1/2 year old Holland Lop! Cosmo wasn't considered show quality so the breeder raising him was just going to dump him outside! Thankfully Kati intervened and now Cosmo has a great life with her! He is very loving and loves his basil!
Thanks Kati!
For more sweet rabbit photos check us out on Facebook!
Want your rabbit to be Bunday Sunday's featured Bun?  E-mail your pics to info@budgetbunny.ca!
Please read our disclaimer under Submissions before sending us your photos!