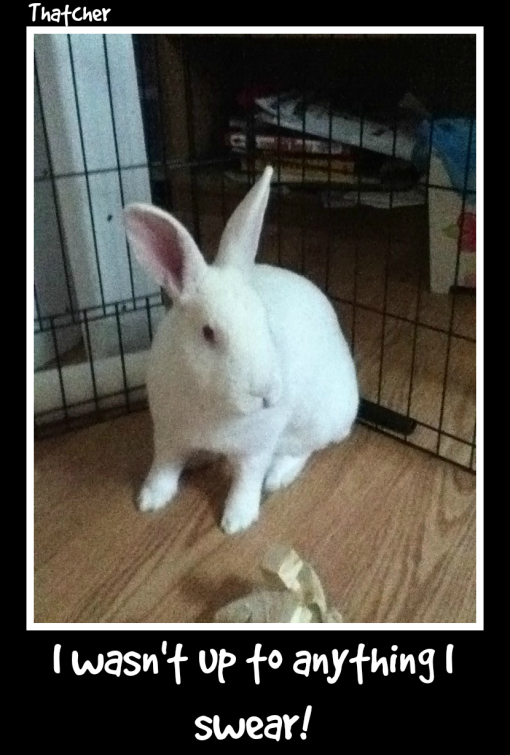 Submitted By: Amanda
This is 4 year old Thatcher, a rescue New Zealand who found his loving, forever home in July 2013. He loves to show his excitement by doing binkies and running around during floor time. Thatcher has great litter box habits and is a tidy boy with the exception of a few fun times wrecking things in his cage! Thatcher has bonded so closely to Amanda that they will occasionally fall asleep together!
Thanks Amanda!
For more sweet rabbit photos check us out on Facebook!
Want your rabbit to be Bunday Sunday's featured Bun?  E-mail your pics to info@budgetbunny.ca!
Please read our disclaimer under Submissions before sending us your photos!