We've been in our new home for 1 1/2 months now.
It's alright I guess!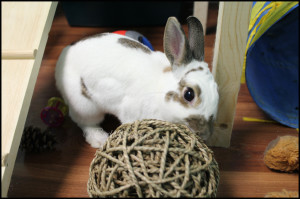 I mean there are lots of goodies in here to do some serious chewing.
And lots of room for proper grooming sessions!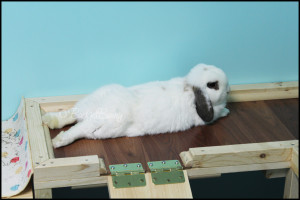 And plenty of space to stretch our legs!
Yeah I guess Mom and Dad did an okay job!

Hoppy Monday!
– Honey